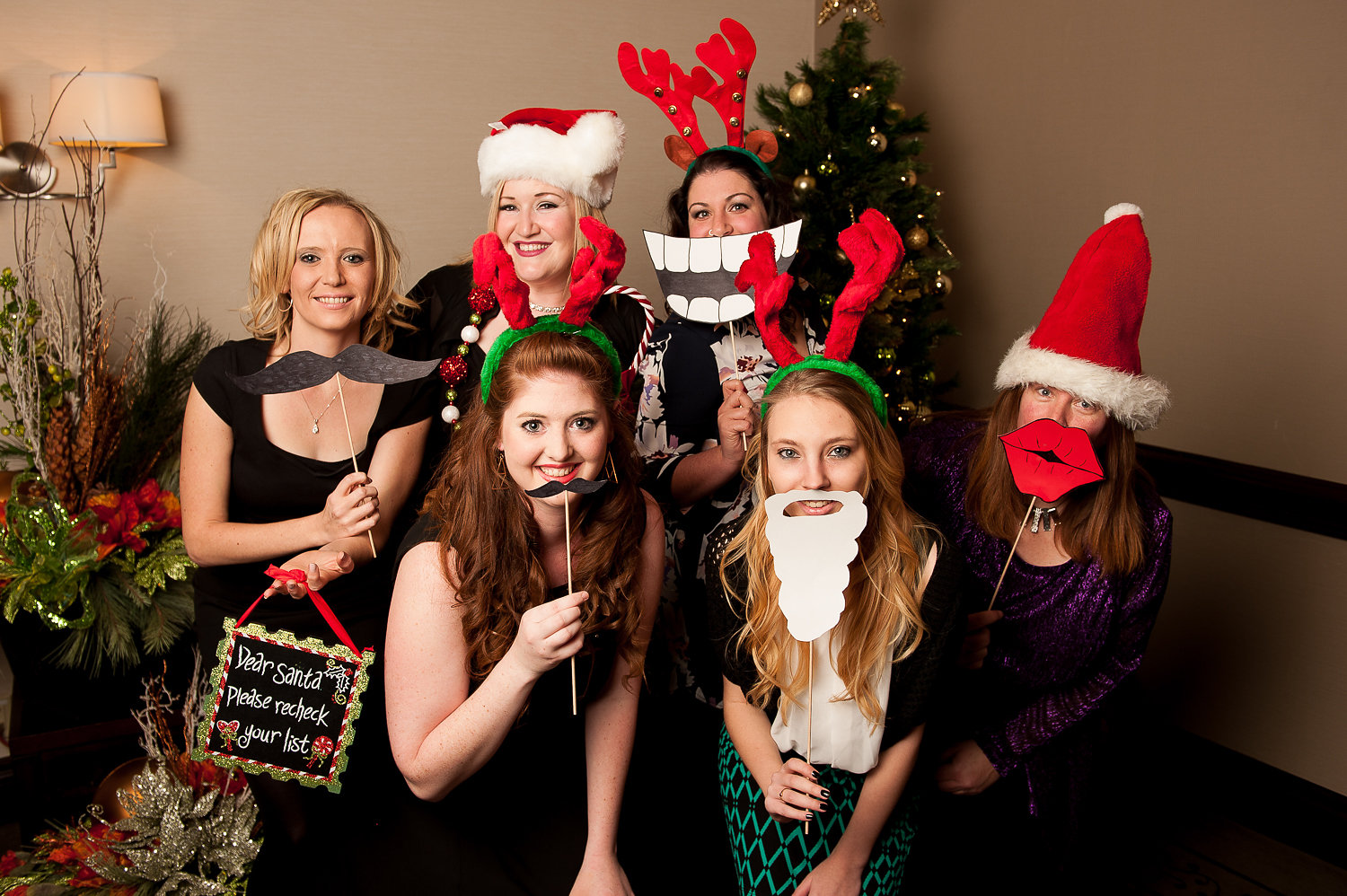 Have you started planning your corporate holiday party yet? Did you order great food, great music and great entertainment? Next, you should hire Corporate Clicks to capture all the memories with our corporate holiday photography.
Corporate holiday parties are a time to put work aside and unwind and have fun with your coworkers. Our corporate holiday photographers can capture all the fun that you are having by taking candid photographs during your corporate holiday event. We can also enhance your corporate holiday party by incorporating an interactive photo booth. Photos are printed on the spot in a 4×6 or strip format. They are printed and provided to each employee or client to take home as a keepsake that evening. There is usually a lot of laughter and excitement at the photo booth corner. Another option for corporate holiday photography is a formal studio setup. Our corporate holiday photographers are ready to capture a beautiful portrait of your employees or clients with their friends, partners or spouses against a themed holiday backdrop. Our onsite printing services allow your employees to leave with a 4×6 or 5×7 print in a folder that same evening.
Whether you are interested in one or all of our corporate holiday photography options, professional corporate holiday photography is without a doubt a great enhancement to a party. We provide photography for holiday events across Mississauga, Brampton and surrounding areas.