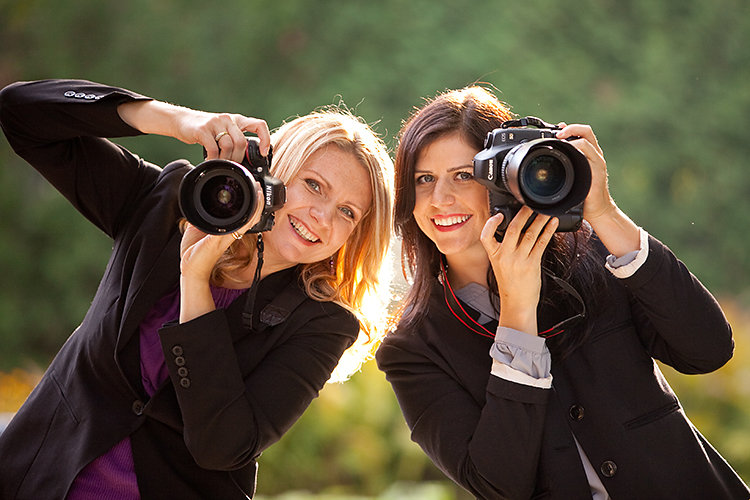 Christina and Anna provide excellent corporate photography for Corporate Clicks.
They have been photographing for a combined 20 years and are very passionate about excellent quality, creative images and corporate photography. They are the corporate photographers behind the cameras at your corporate event. They both have diverse experiences with photography, such as: weddings, portrait photography and corporate event photography. They may be Canon Vs. Nikon photographers but they agree on all other important things "photography" – such as quality, professionalism and service!
Your corporate event deserves professional corporate photography so why not choose the corporate photographers of Toronto? They are fresh and friendly photographers who have joined together to create the exciting venture of "Corporate Clicks" about 2 years ago and are loving every minute they are providing photography for corporate events. Anna and Christina are both professionals whose passion lies in photographing people. They are a stellar photography team. Please review their images and what they offer – you will not be disappointed with the results. For all things Corporate Photography, email us today at: info@corporateclicks.ca
We provide corporate photography to small and large businesses in the GTA – Toronto, Vaughan, Woodbridge and Scarborough. We offer a number of photography and printing services and options to cater to your corporate event needs. We are always interested in starting new and exciting projects. We are proud of our superb image quality and superior customer service. Please get in touch with Corporate Clicks to help us fulfill your corporate photography concept today.